Automatically triage your cards
You can now create rules to automatically send cards from the Triage to a workspace of your choice! The Triage is a great place to prioritize your work before sending it on to the appropriate workspace. However, sometimes it's just busywork to move certain types of cards over and over again. For example, maybe every card with the label "API" needs to get done right away and should be sent to the "Backend" workspace as soon as possible. Well, now you can do just that with Triage rules!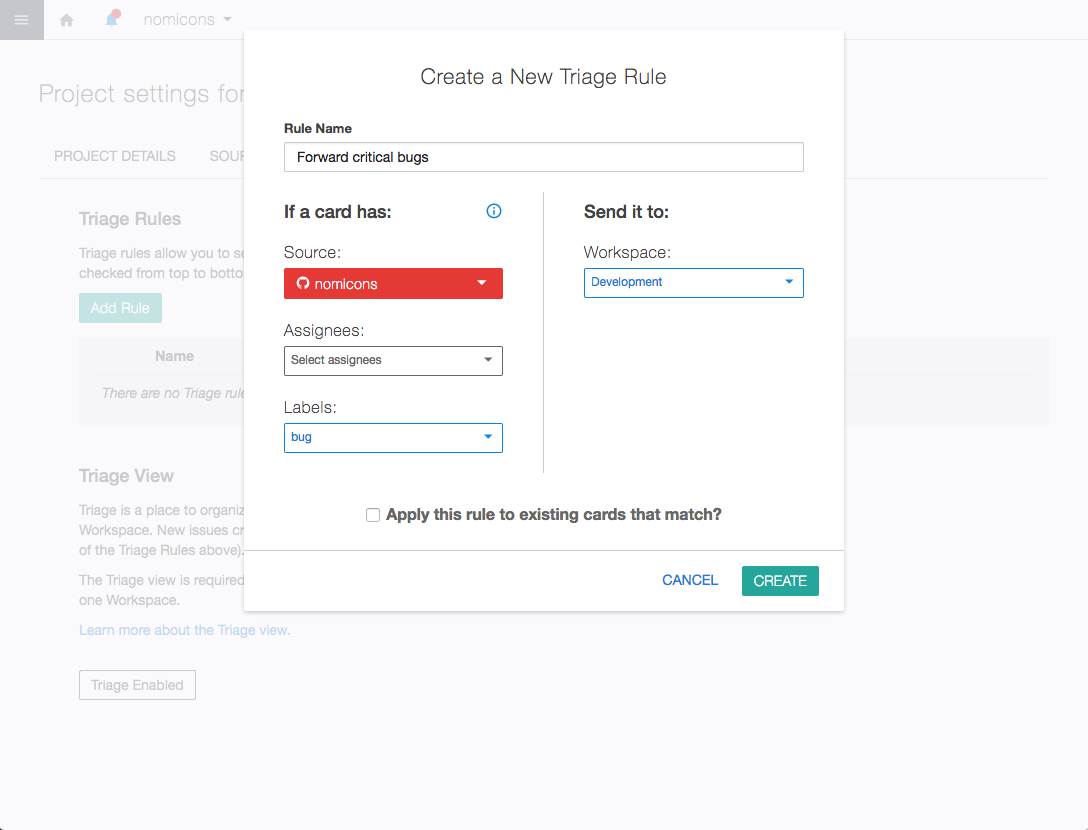 Using Triage Rules
To create a new rule for the Triage, head over to the Project Settings. There you'll see a tab called "Triage". It's easy to create a new rule, just choose any combination of source, label, or assignee and the workspace where you'd like the card to end up on. If you create more than one rule, it's good to know that the order of the rules matters. The rules will be run from top to bottom and only the first rule that matches is applied. You can drag and drop your rules to order them however you like.
We hope that the new Triage rules will save you time and make it even easier for your teams to work together seamlessly!