Manage your GitHub issues like a boss
The Zube board is great for organizing and prioritizing your issues, but sometimes you just need more power! The Issue Manager is the easiest and fastest way to manage your GitHub issues… in the world.*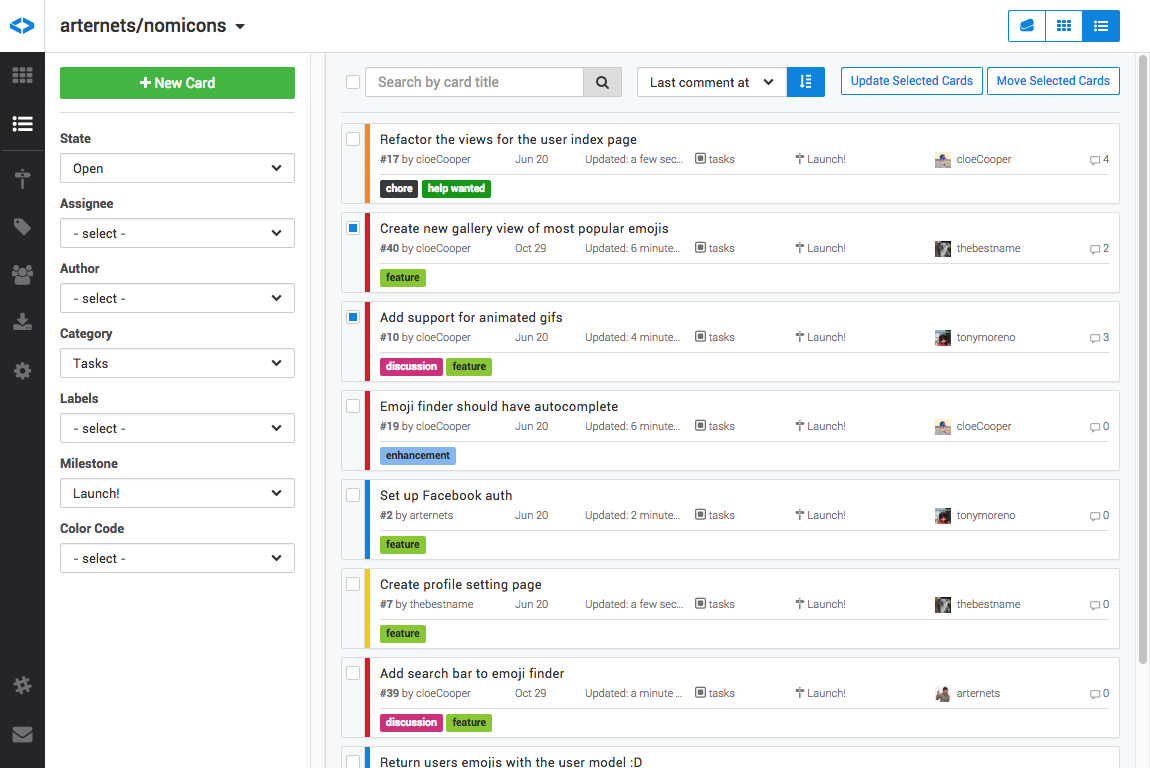 The Issue Manager is similar in many ways to what you get on GitHub. You can filter and sort a list of your issues by many things like state and assignee. However, the Issues Manager also has access to your Zube data so you can filter and sort by category, color code, points, and upvotes as well.
There's also a real-time search bar that allows you to search for cards by title or by issue number.
The speed at which you can find exactly what you want is just blistering. Once you've found the issues you want, you can update them all in bulk. There are two ways to do this - either you can update the attributes of the selected cards, or you can bulk move the selected cards to any category you like. The power is intoxicating!

As a quick example, let's say you wanted to move all of your recently commented on bugs from the backlog to a milestone To Do column. Easy peasy.
Filter by backlog bugs and order by "Last comment at"
Select the issues at the top of the list
Click the "Move Selected Cards" button and choose the category
Done and done.
* We've been watching a lot of Top Gear recently here at Zube.